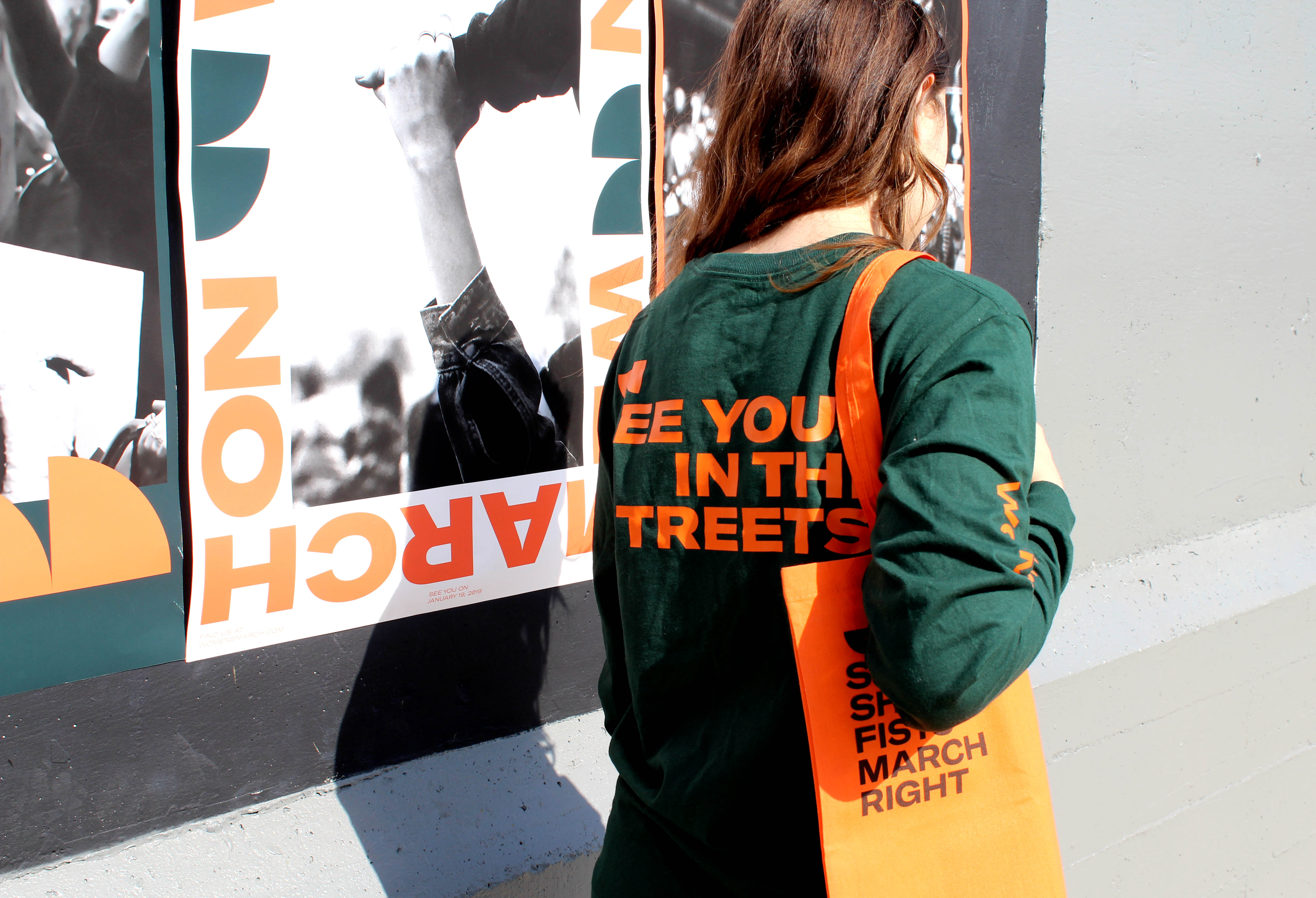 WOMEN'S MARCH

* identity system
* interactive transmedia installation

2018


Recognition
* ArtCenter Gallery (2018)
* Best of Behance Feature (2019)
* Adobe Awards Best in Show (2019)

Special thanks to:
Brad Bartlett
Miles Mazzie
Ivan Cruz
Yuma Naito
Clint Disharoon


A movement built on the voices of many, coming together to exclaim, louder than ever, that our voices will not be silenced. A rebrand for the Women's March brings this notion of unity and power through numbers to the foreground, designed to empower everyone taking a stand for the changes they wish to see in our world.

See you in the streets!

A booklet that folds out into a series of posters, proclaiming some of the most popular expressions heard at the March. When a movement is as driven by language as the Women's March, these printed chants are a way to spread the message: one of hope and unity.
The March may be a way to ignite the fire of the movement, but the other 364 days of the year are opportunities for more action. WOMA is a publication that is mailed quarterly to its subscribers, and details ways to be involved, as well as sharing stories of real people, beyond the March.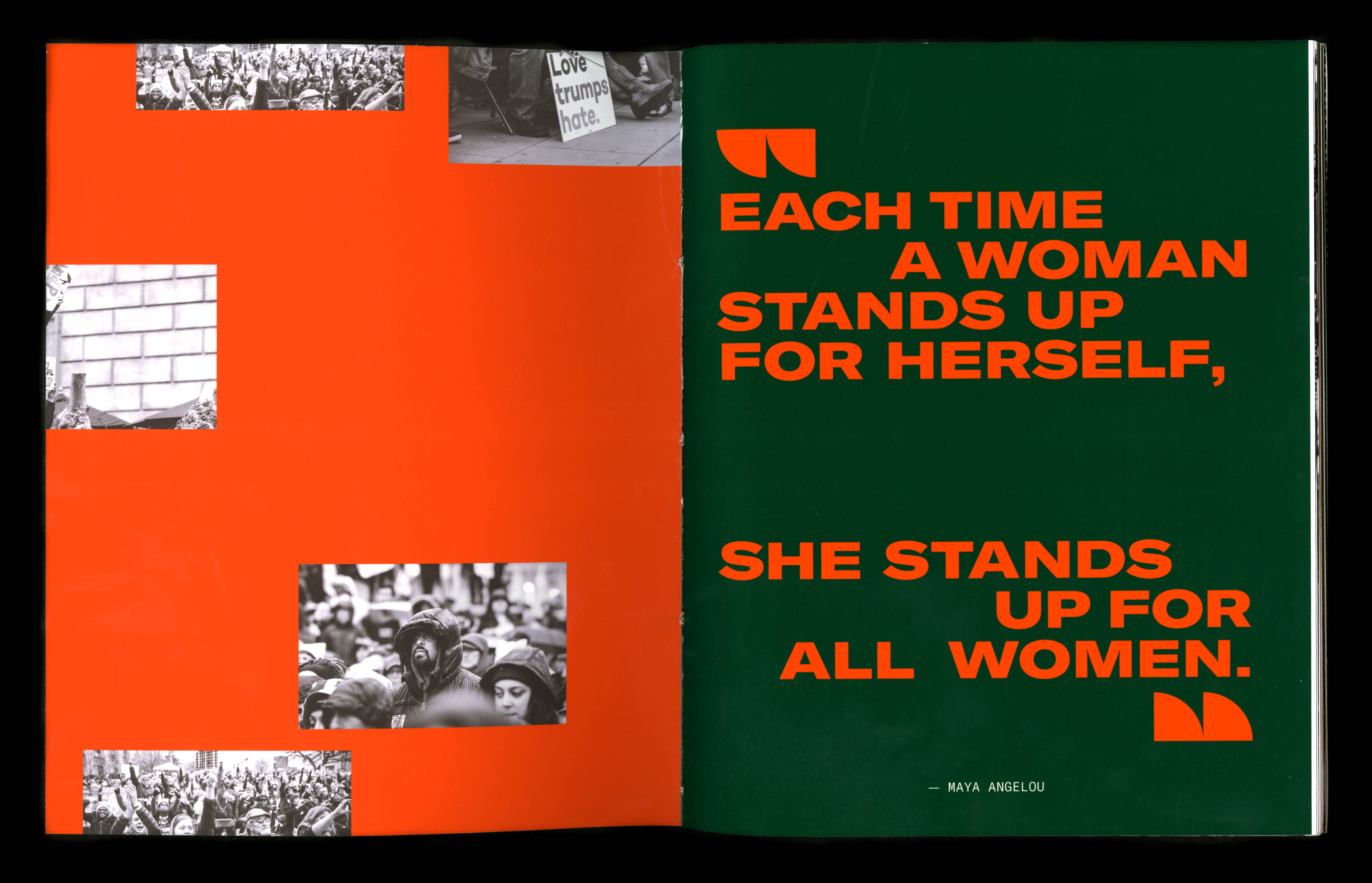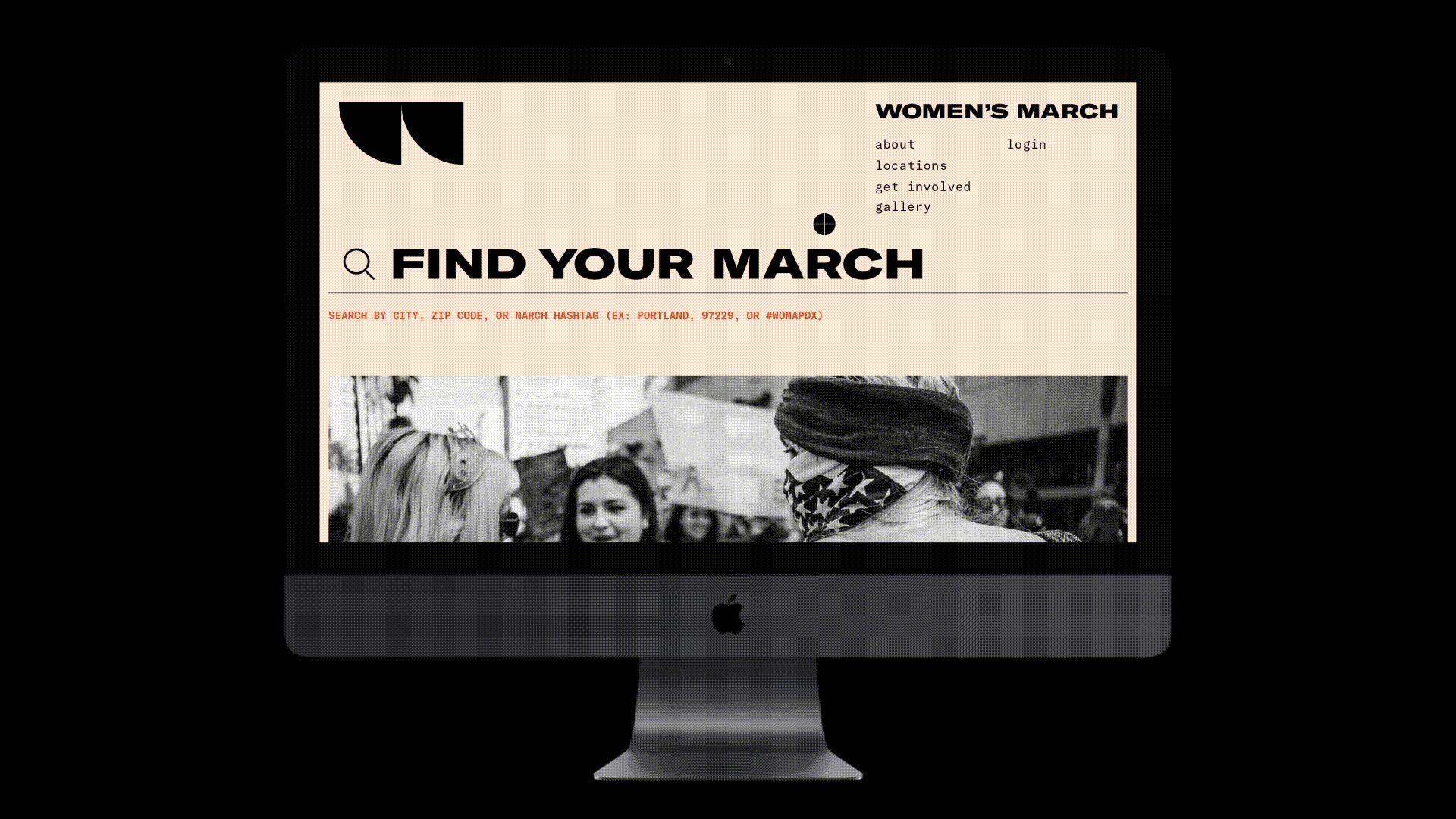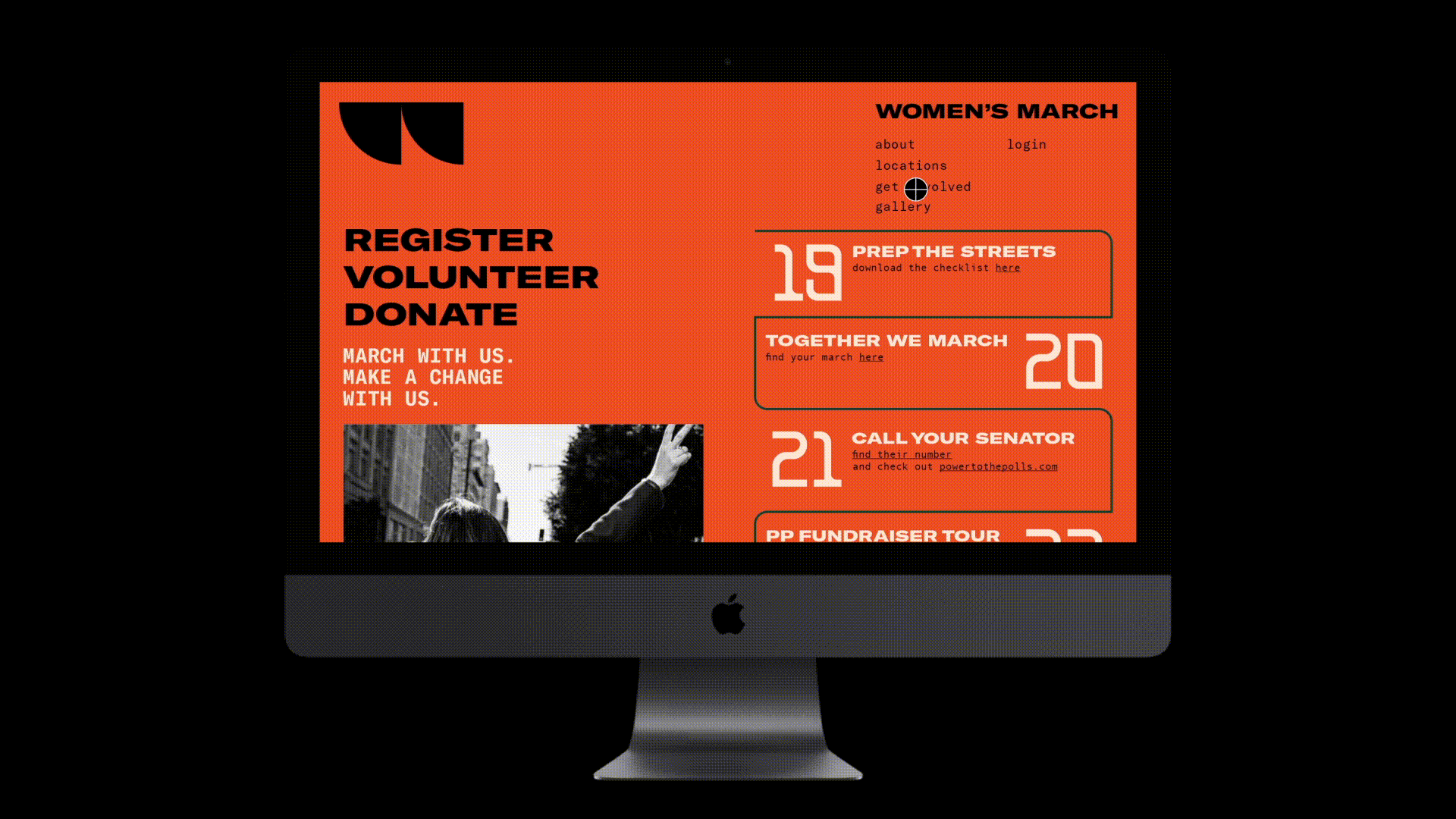 An interactive transmedia installation designed to mark the start or end of the Women's March. Attendees are encouraged to tweet using #woma2019, and their messages are displayed on the large LED screens. This makes a powerful statement about how our voices will not be silenced, as the other panels display crowd sourced photos of women at the march and images of women from prior movements in history.
view process here
THANK YOU.