TIME MAGAZINE REBRAND
* Editorial Design
* Brand Identity
Recognition:
* ArtCenter Gallery (2019)

Thanks to:
Annie Huang Luck (Instructor) at ArtCenter College of Design

TIME Magazine is the nation's first and leading weekly news magazine.
This rebrand updates and refreshes the familiar brand to better connect, serve, and define a new generation of engaged individuals.


In addition to the logotype moving from the serif identity that TIME has currently created, an accompanying logomark creates a framework for the rest of the identity.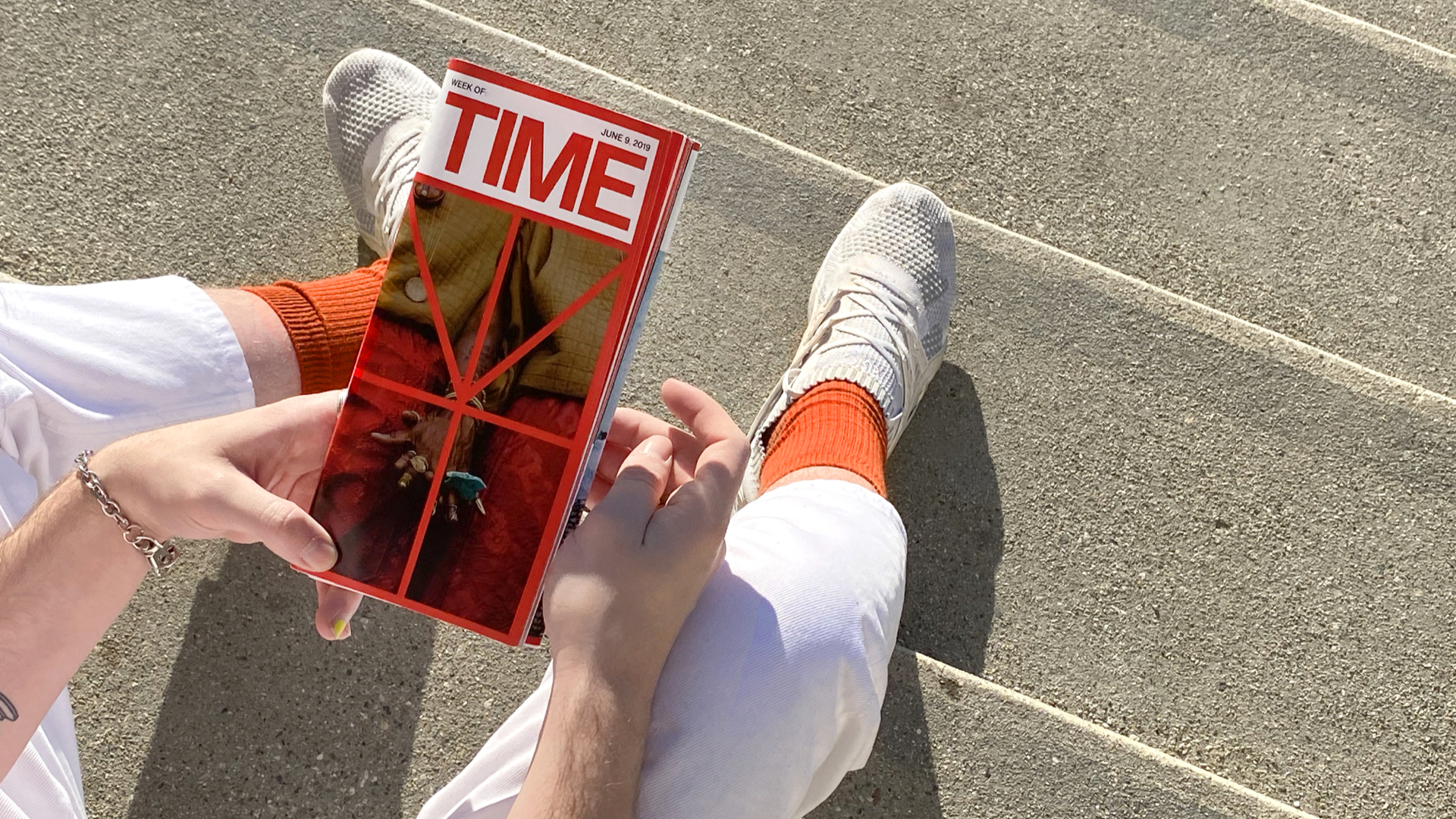 News is being consumed constantly, at a much faster rate than ever seen before. This requires the news industry to adapt as well.
Through this reimagination of how printed news can function today, I developed a system that frontloads the short form content, for quick reads, similar to the role social media plays in our day to day. However, the longer content awaits, ready to be continued for the user.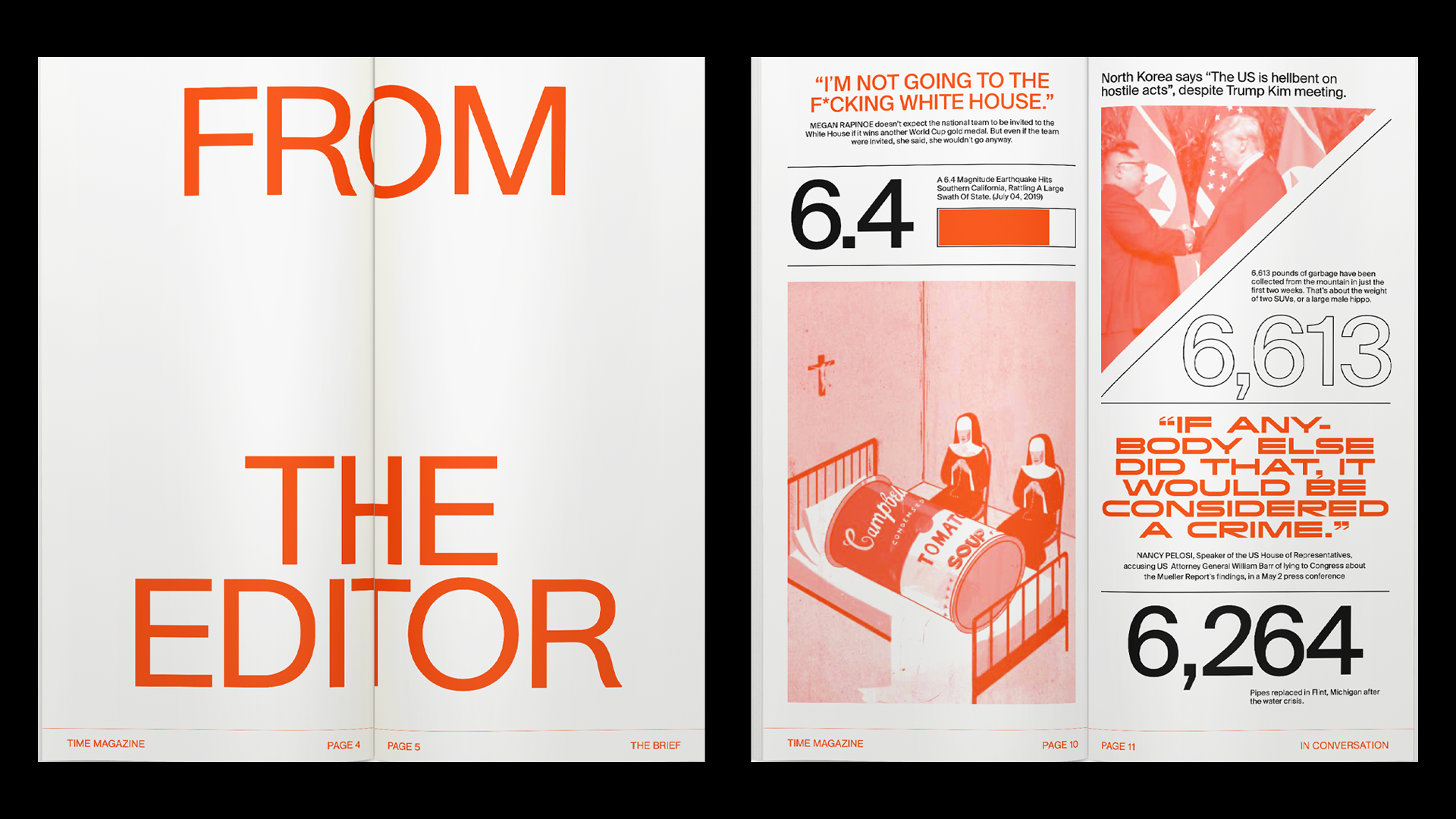 The departments are an opportunity for quick snippets of news, and easily digestable commentaries, data, and visuals.
Through this process, I found the interesting duality of preserving social media, such as Tweets, in a printed form. It seems that in an age where the president is actively engaged on this platform, the posts themselves become an artifact of sorts.
The longform content, folded toward the back of the publication, allows for detailed analysis and news in the way that TIME Magazine has already successfully established.
"The Entertainment Exodus" is an article that discusses the repercussions of the legislation around women's health on the entertainment industry. When states like Georgia issued their ban on abortion, the public reacted with a collective and firm response.
This article visualises the devastating effects of the Flint water crisis, featuring photo essays of its residents and essays regarding this political administration's response.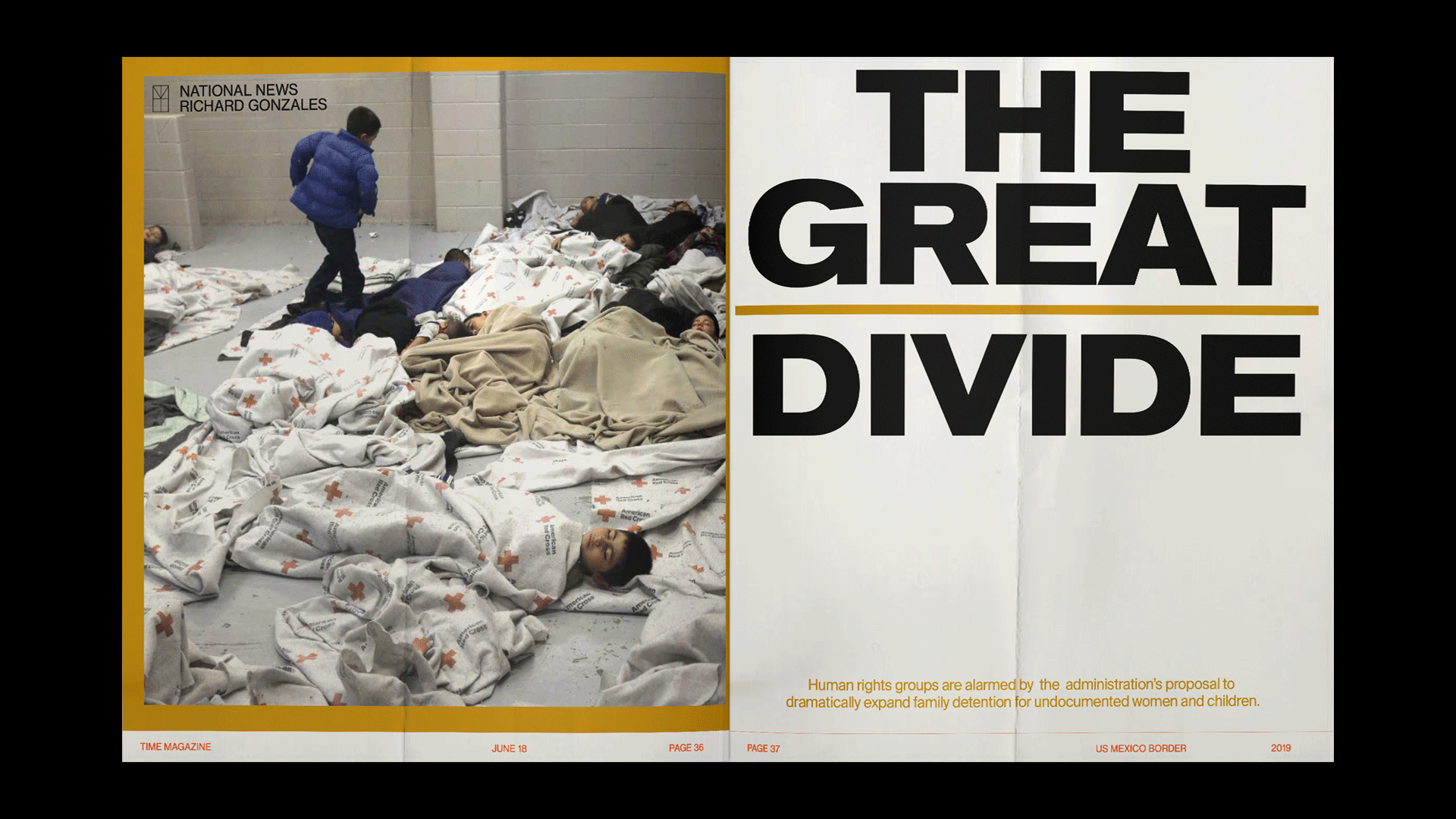 "The Great Divide" is an article that addresses the tensions and constant, ongoing challenges between the United States and the Mexico border.
This article is a commentary on the language used the 45th president of the United States used after visiting the leader of North Korea.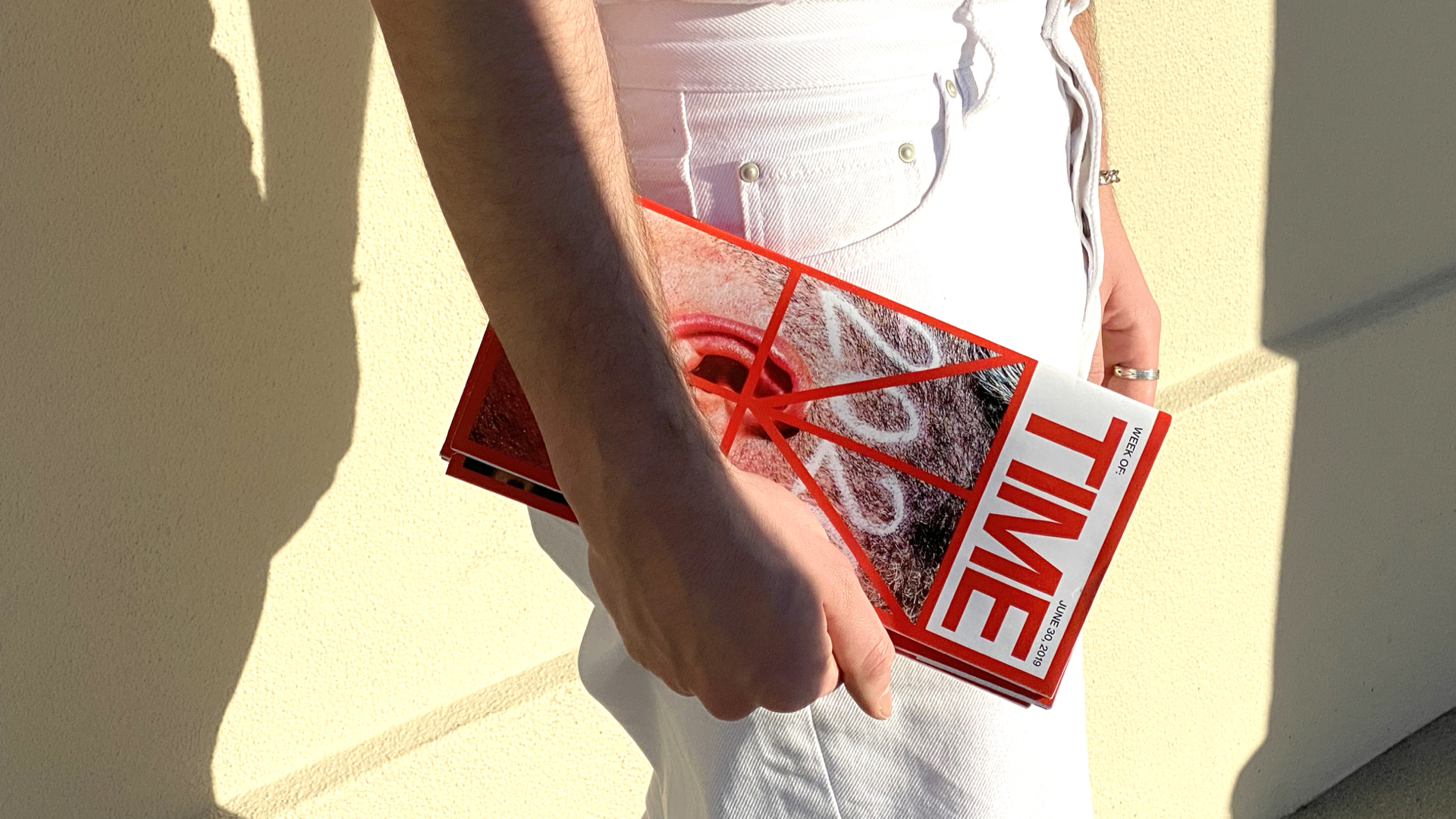 The process of updating a classic, established media company shed light on the elements that are missing from the current model, and hopefully ignites a conversation of rethinking and reinventing what news can be.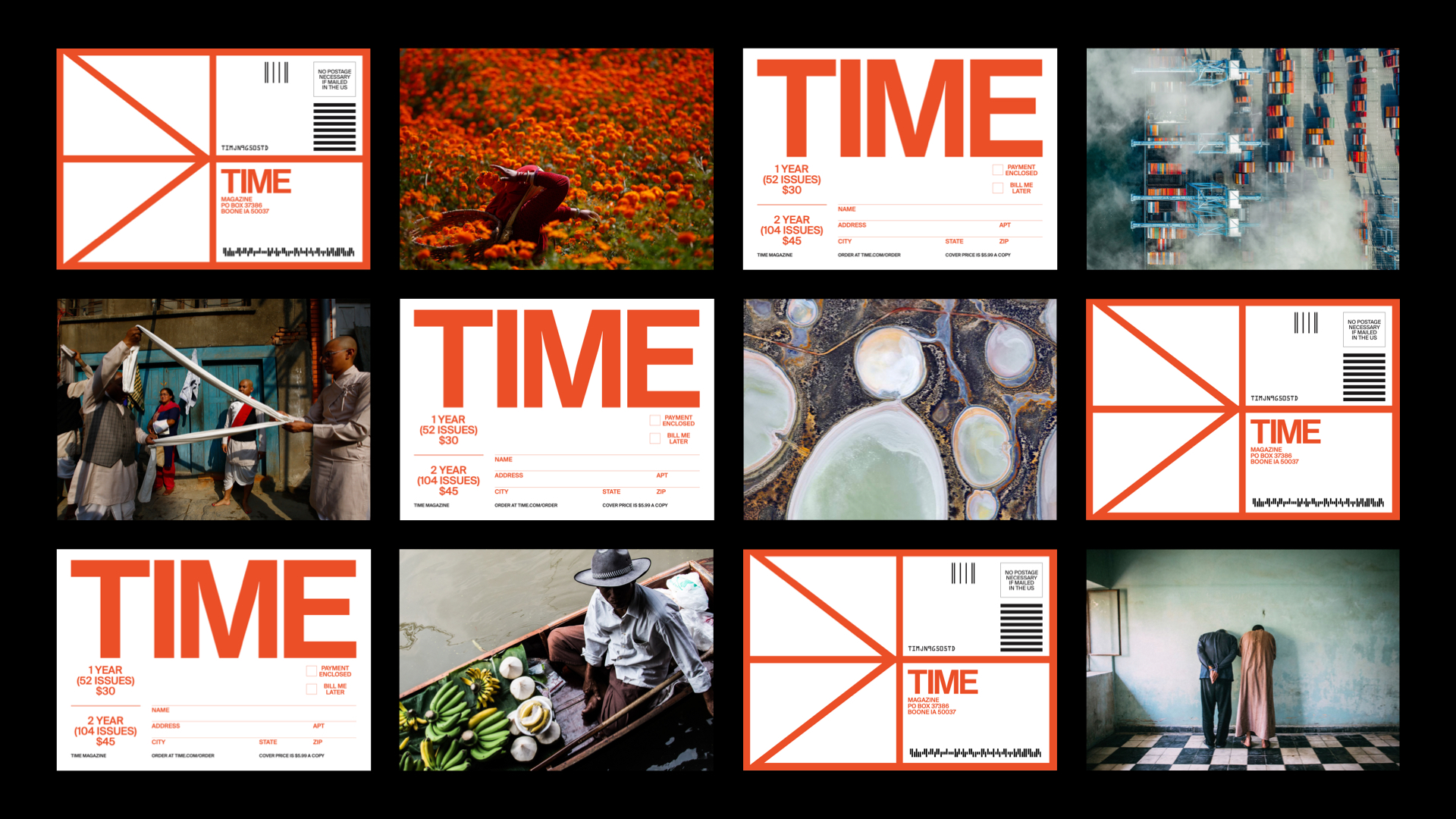 The role social media has on news consumption is immense. How can an outlet engage its users in multiple dimensions? The design considerations here were not to repeat a carbon copy of the printed matter—instead, find new and interesting ways to display content and information.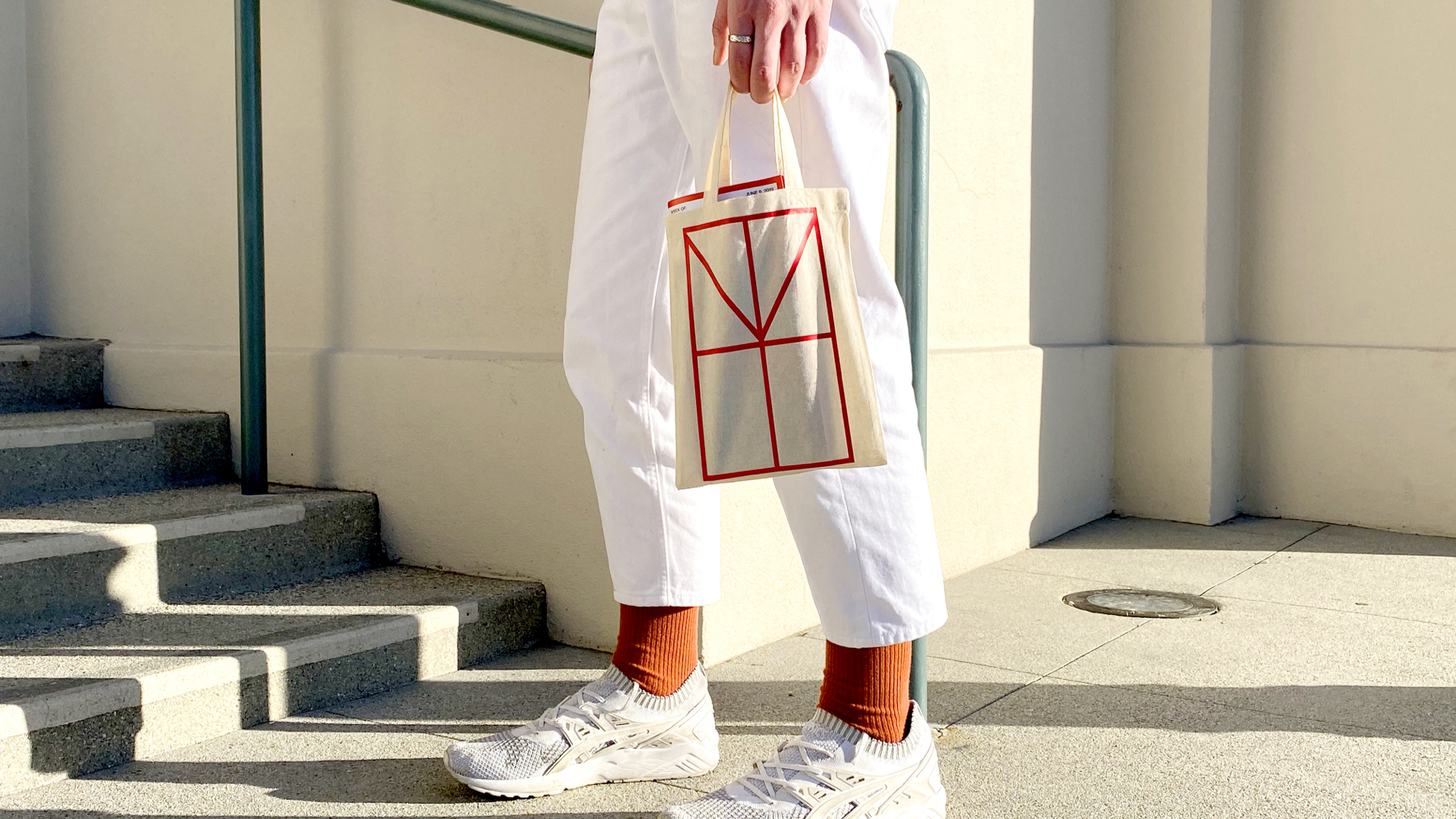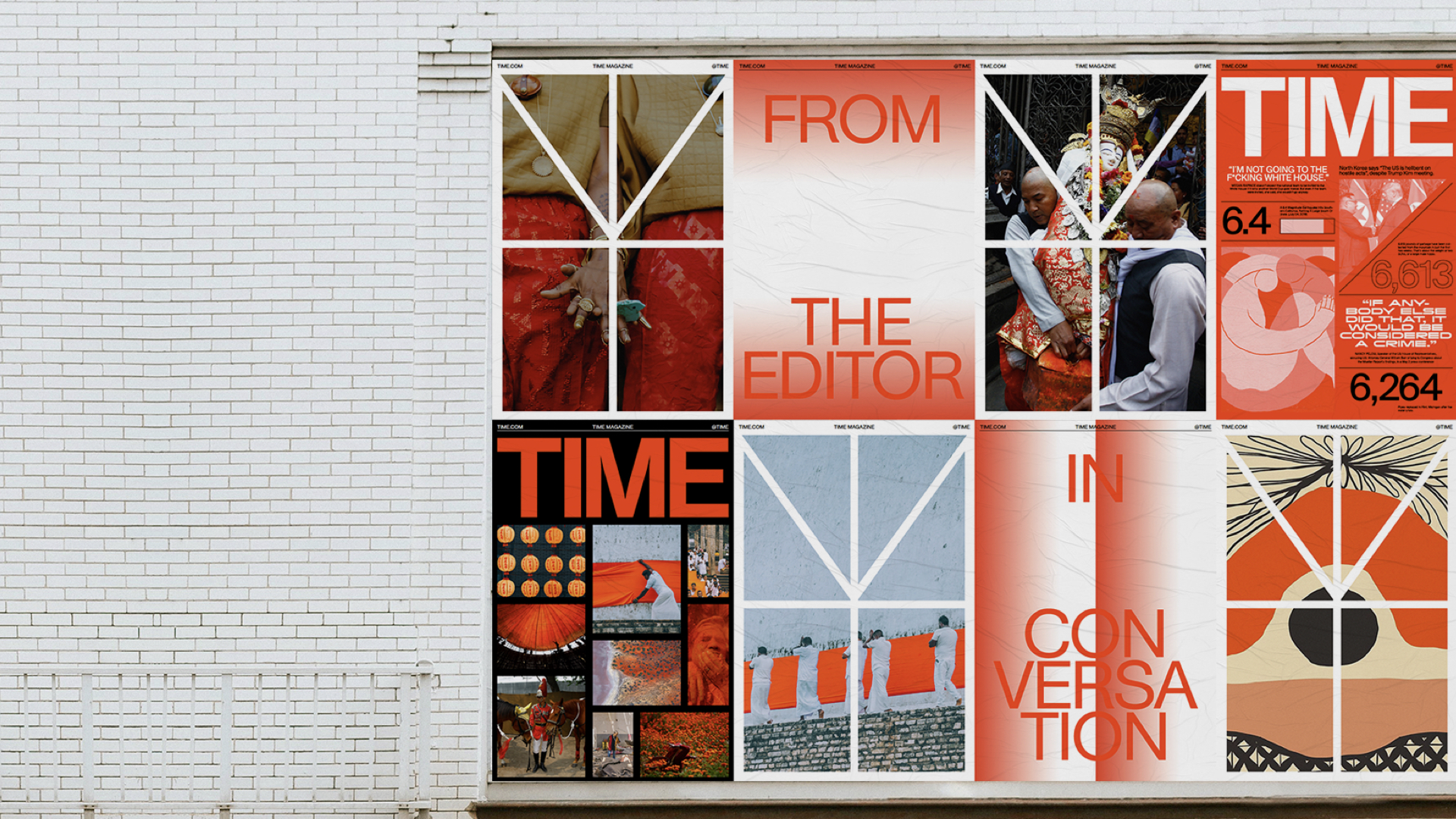 A poster series captures the essence of each new weekly issue, and speaks to the broader visual identity of TIME.
A mobile application provides another touchpoint to activate news in an efficient fashion.
Desktop viewing bridges the gap between other platforms while providing another way to stay active in ones news intake.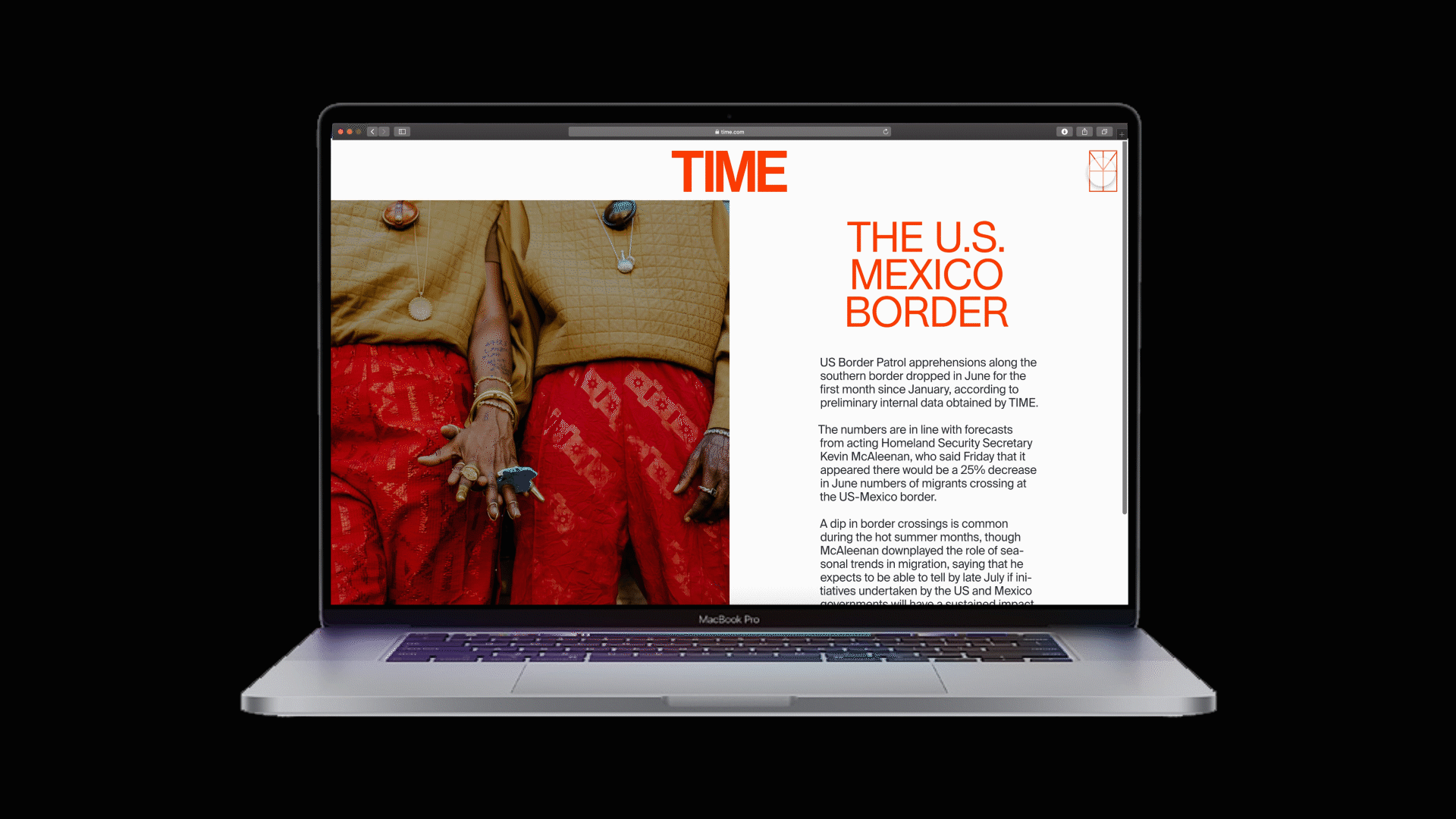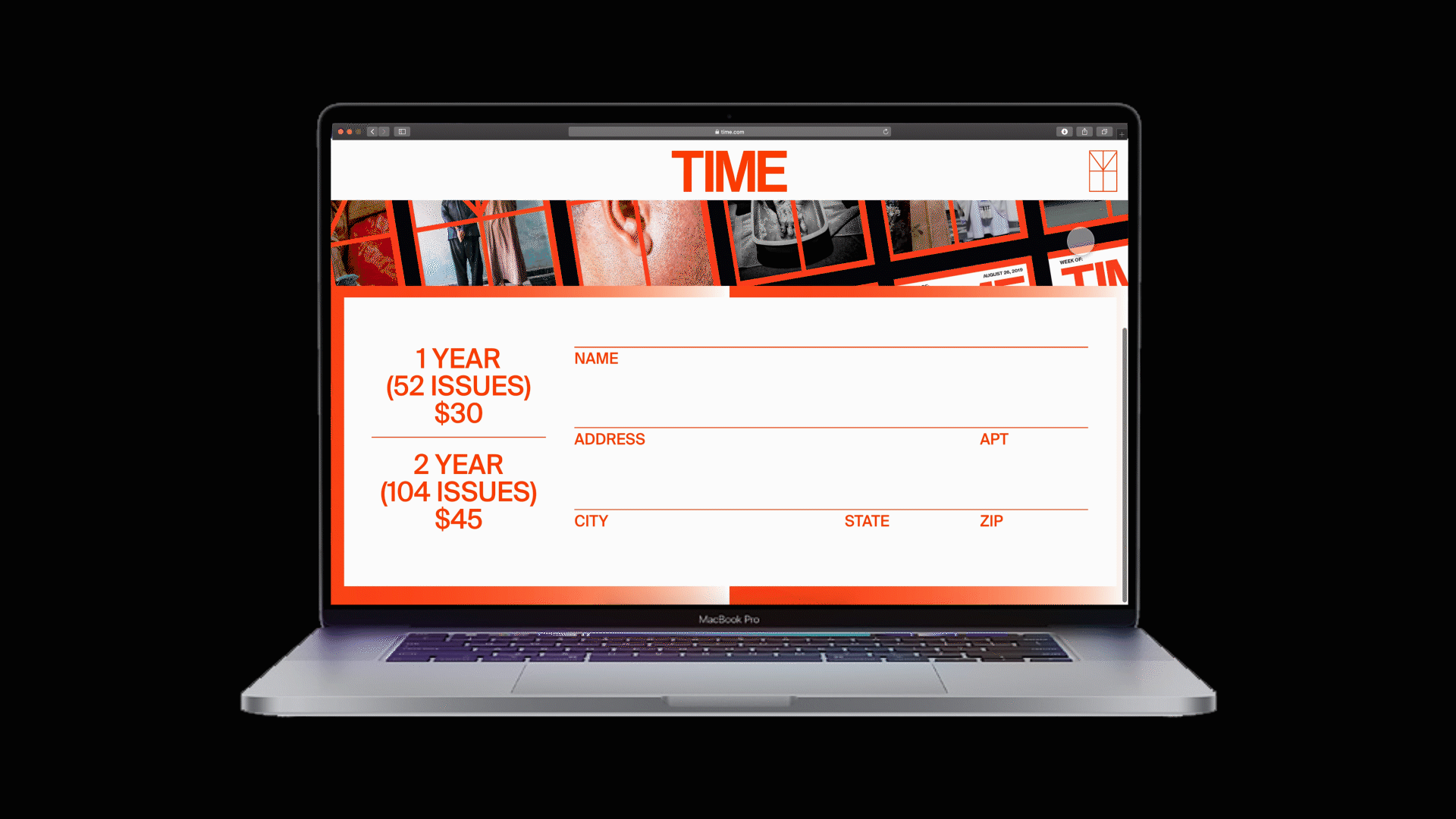 This reimagination keeps many of its roots in the historical and iconic brand of TIME Magazine, but pushes preestablished methodologies to keep the ball rolling.
---
---