THE BLADE
* mediatecture installation
2019
Team:
Blossom Liu
Chris Taylor
Danny Gray
Ivan Cruz
Maddie Ma
Zeke Wattles
Special thanks to:
Nik Hafermaas
TRIAD Berlin
Michael Sans
Ricardo Imperial
Rose Zhang
JUGANU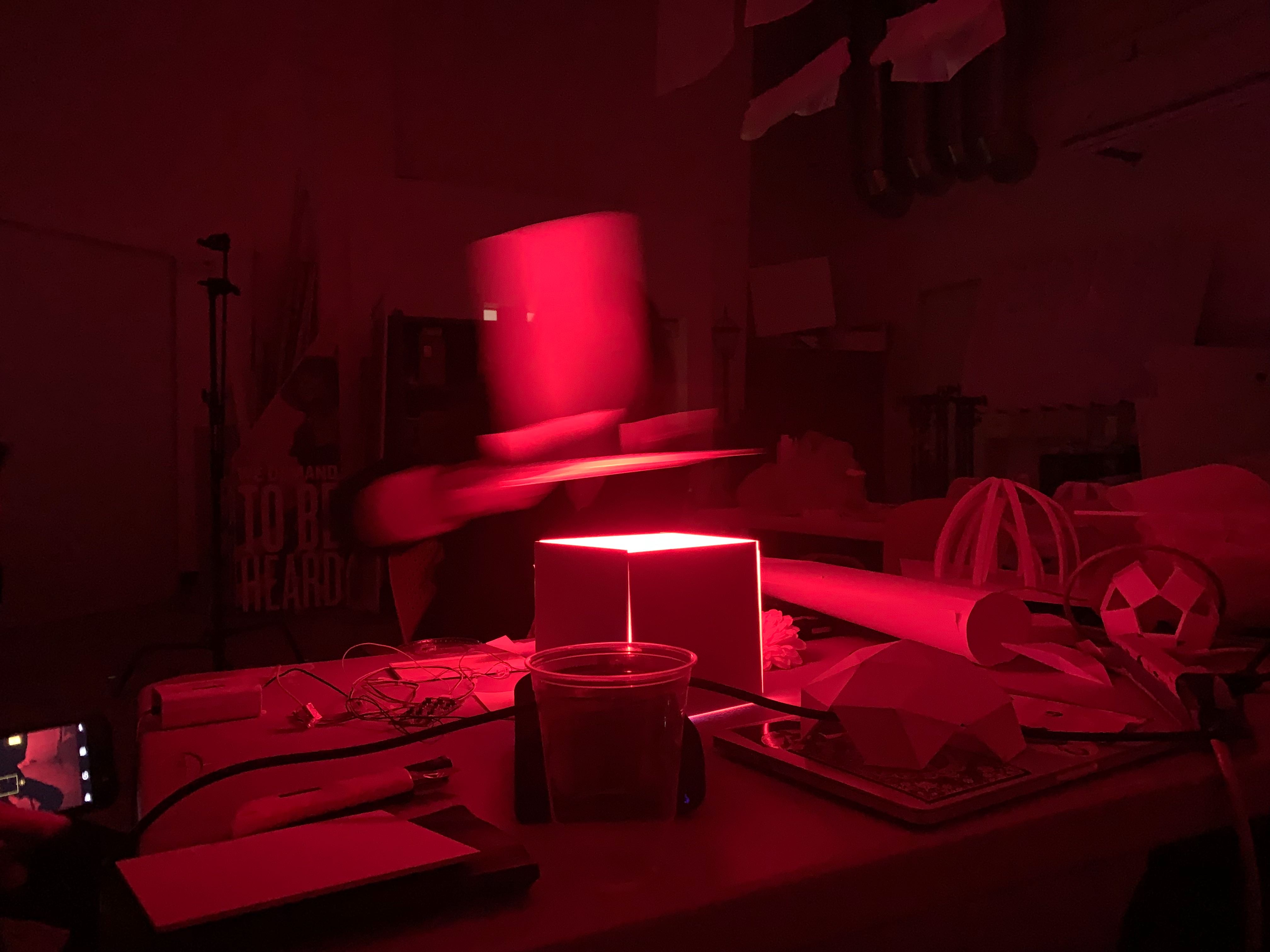 SKETCHING AND
MODEL BUILDING

After concepting the idea of creating an eco-centric, large scale, immersive installation, we immediately began researching and sketching methodologies behind creating something to reflect this. Our research led us to developing 4 topographies of what installations can fall under, referencing ecological terms.
We further developed these explorations by projecting light and animation on the small scale forms. We also drew and experimented with painting in VR, to be able to reflect the experience of immersing oneself in the installation.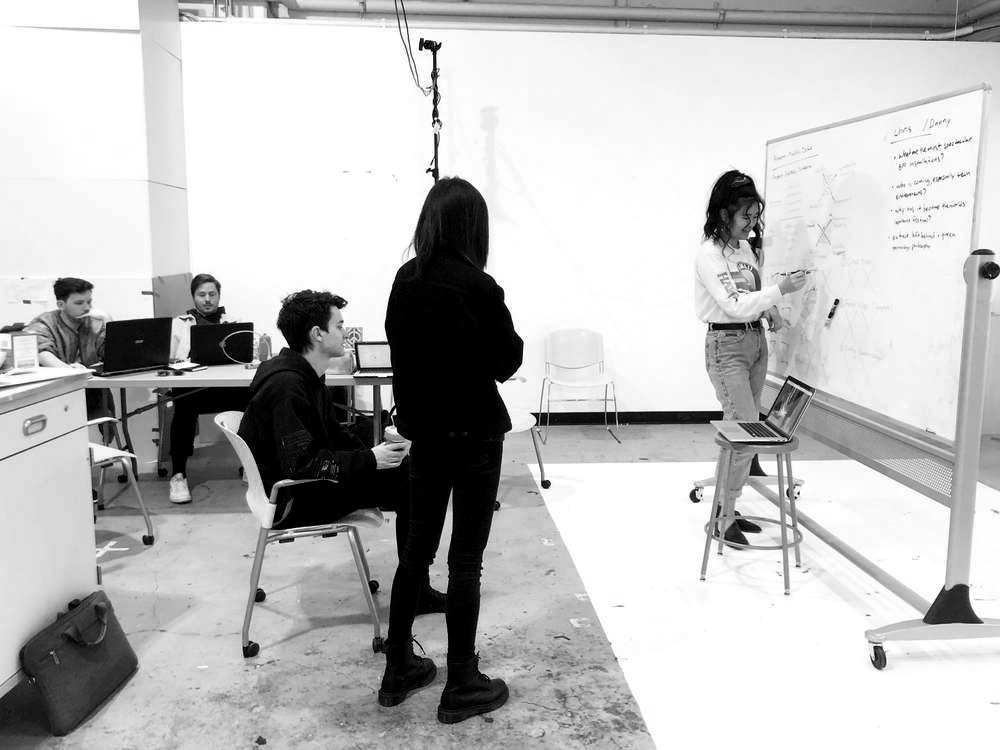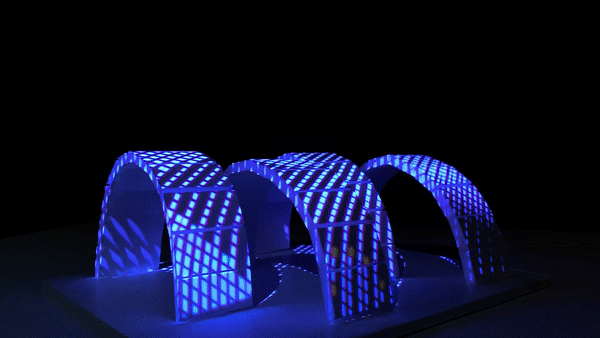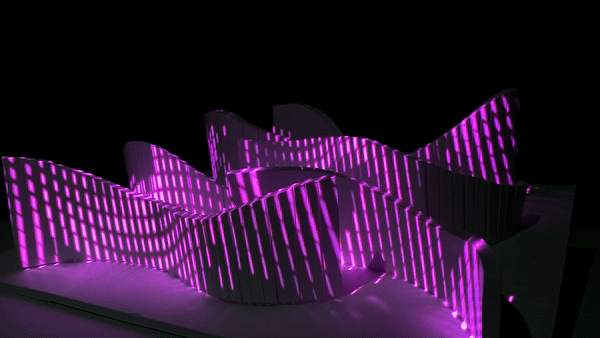 LIGHT AND TECHNOLOGY
EXPLORATION
Upon recieving some LEDs for prototyping, the team began simultaneously developing ways for the veiwer to experience the full effect of including lights in an installation. The uniqueness of the LEDs we were using, was its ability to recreate almost the exact same temperature range as the Sun. We decided to utilize this fact to our advantage, and draw parallels from the emotion connection we have toward our source of life.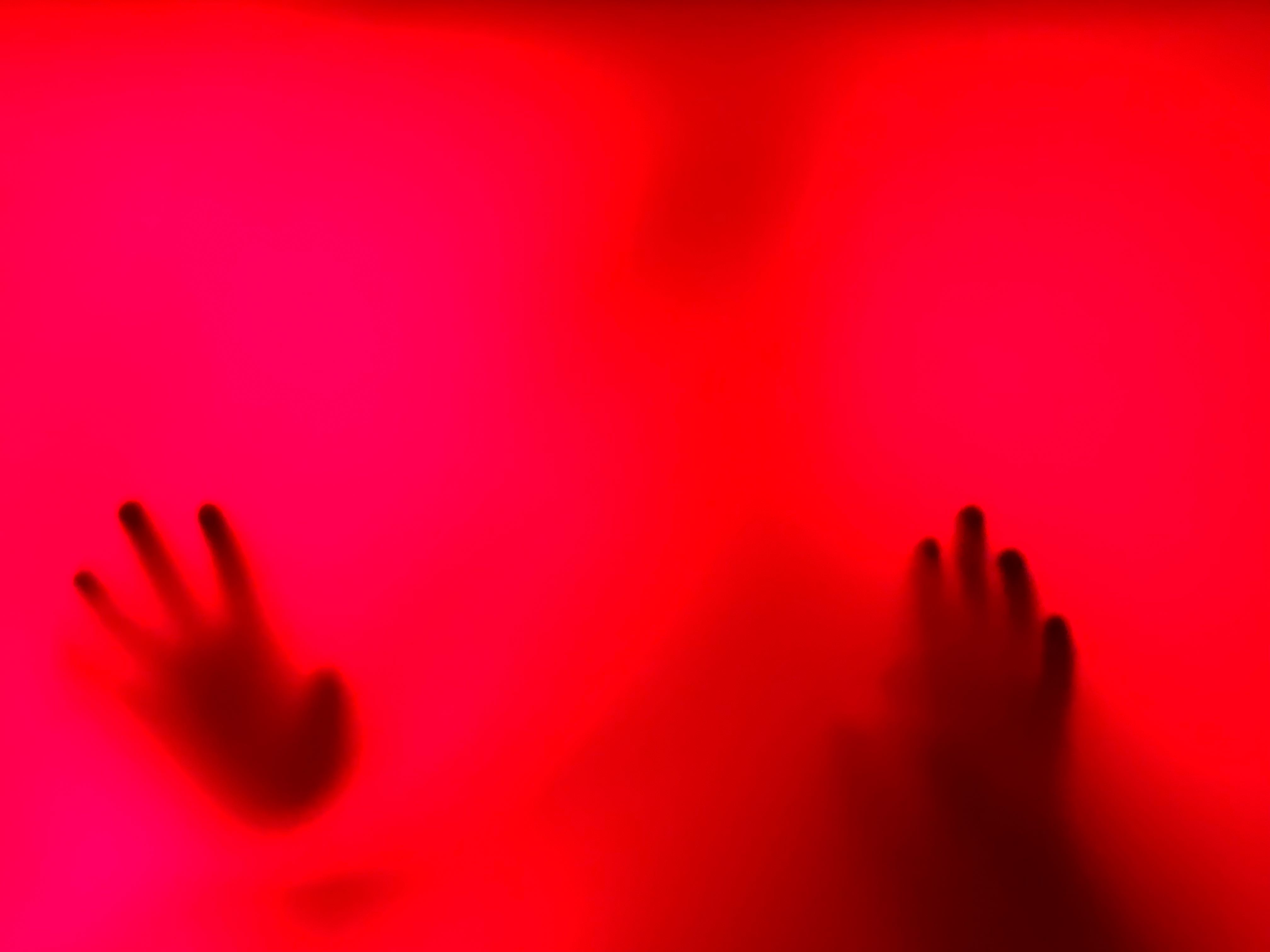 INITIAL RENDERS
With this concept statement in mind, we began to render out some of the sketches and models we had ideated. The purpose of this stage is to invision what the installation could look like, and where it could exist. The desert felt like a fitting opportunity, as the team was based in Los Angeles, California. We also attended the Biennial Desert X as research for how to construct a large scale installation that must meet the harsh environmental requirements of the desert.


HALFWAY ACROSS
THE GLOBE. . .
After we had concepted these renders, it was time to collaborate with our Berlin based counterpart. TRIAD Berlin is a studio that specializes in transmedia branding. In their immersive media space, we had meaningful conversations with the engineers and designers who had important pointers for the construction.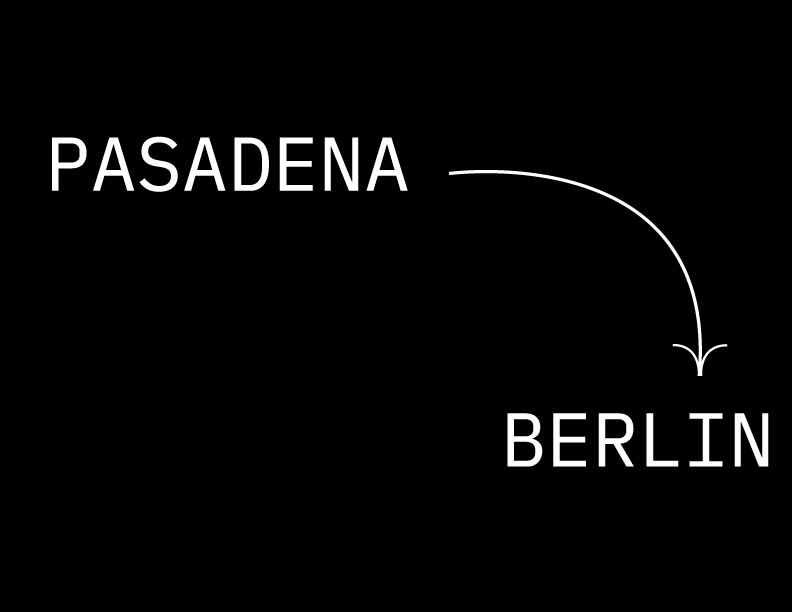 The discussion led around our process, from visual research, to concepting and rendering, to the methods of highlighting their product in a means that would reach the art and design creatives community, was led with astonding support.
FINALIZING CONCEPT
AND RENDERS
We brainstormed ways our installation can give back to the community. During the day, the shade under the bleachers we designed can be used for shelter from the elements. Once the temperatures subside, people can bask, contemplate, relax on the steps and enjoy the sunset. Once the sun is below the horizon, the virtual sun continues on the LED wall.