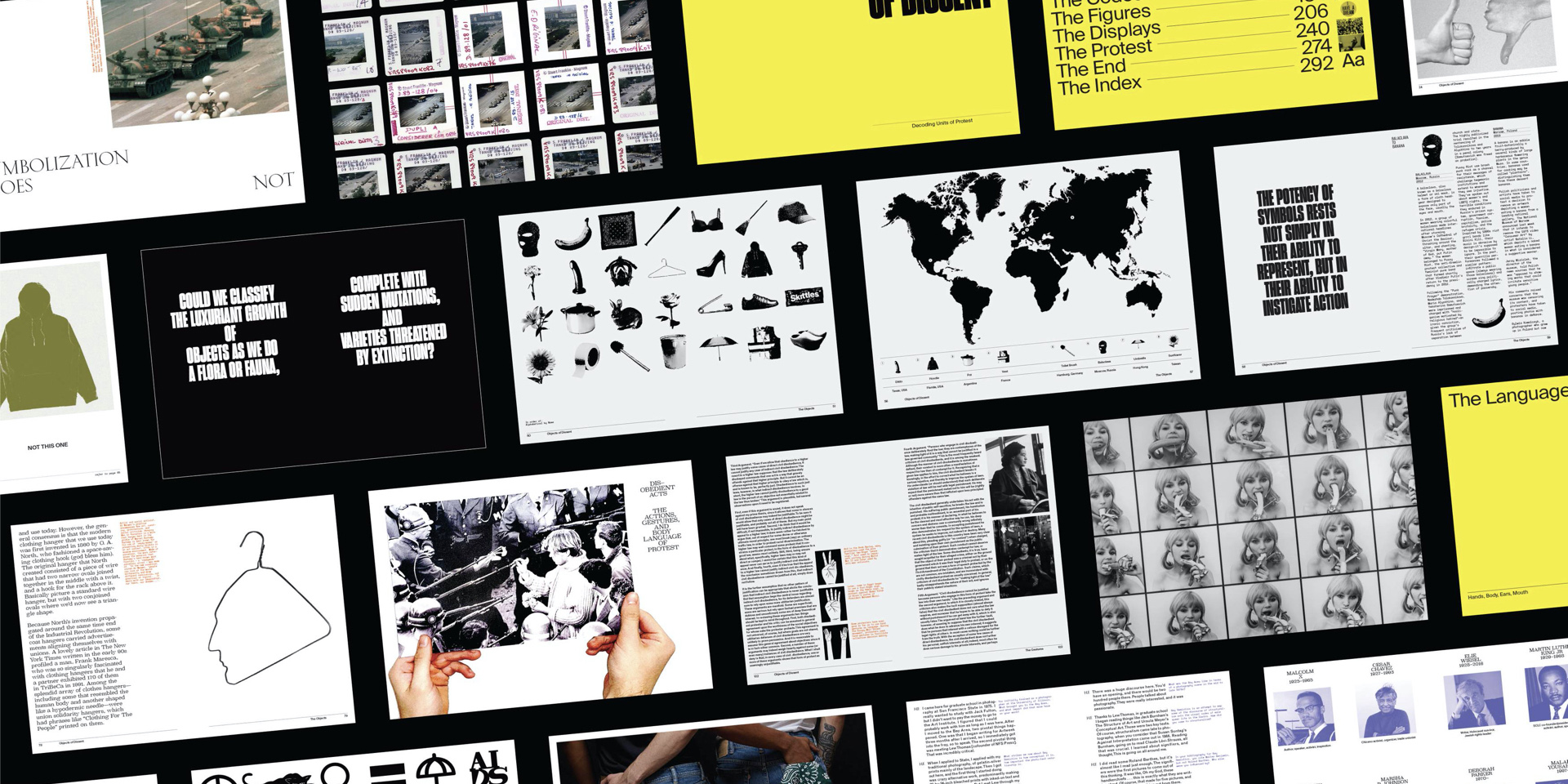 Recognition:
* TDC66 (2020)
* RGD SoGood Awards (2020)
* Communication Arts (2020)
* ArtCenter Gallery (2019)

Thanks to:
Brad Bartlett (Instructor) at ArtCenter College of Design


Without knowing the context of gun violence in the United States, a hoodie is just a hoodie. Without the context of women's health, a coat hanger is just a coat hanger.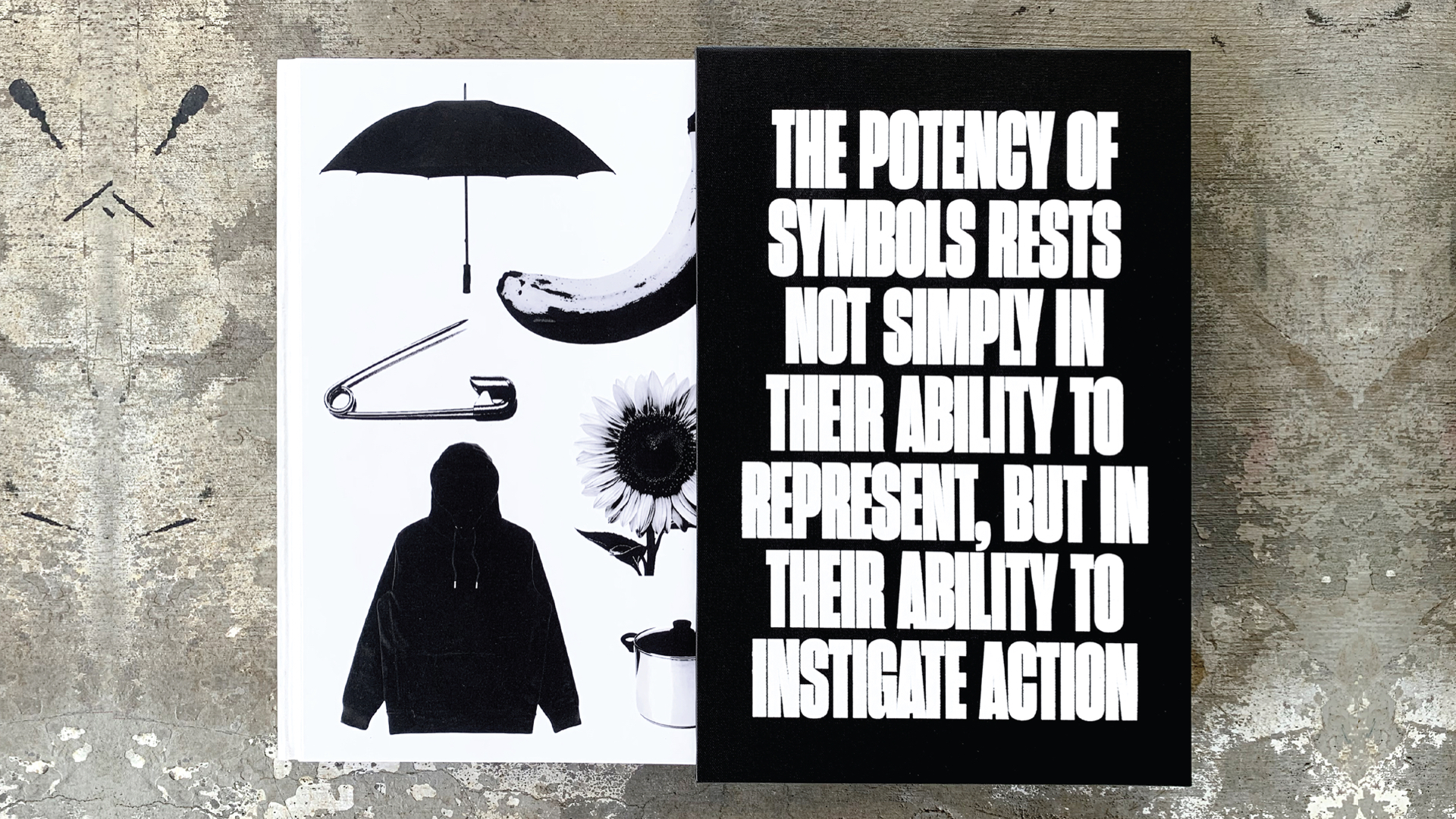 Objects of Dissent: Decoding Units of Protest is a compendium on cultural semiotics and their connections with the act of modern day protest.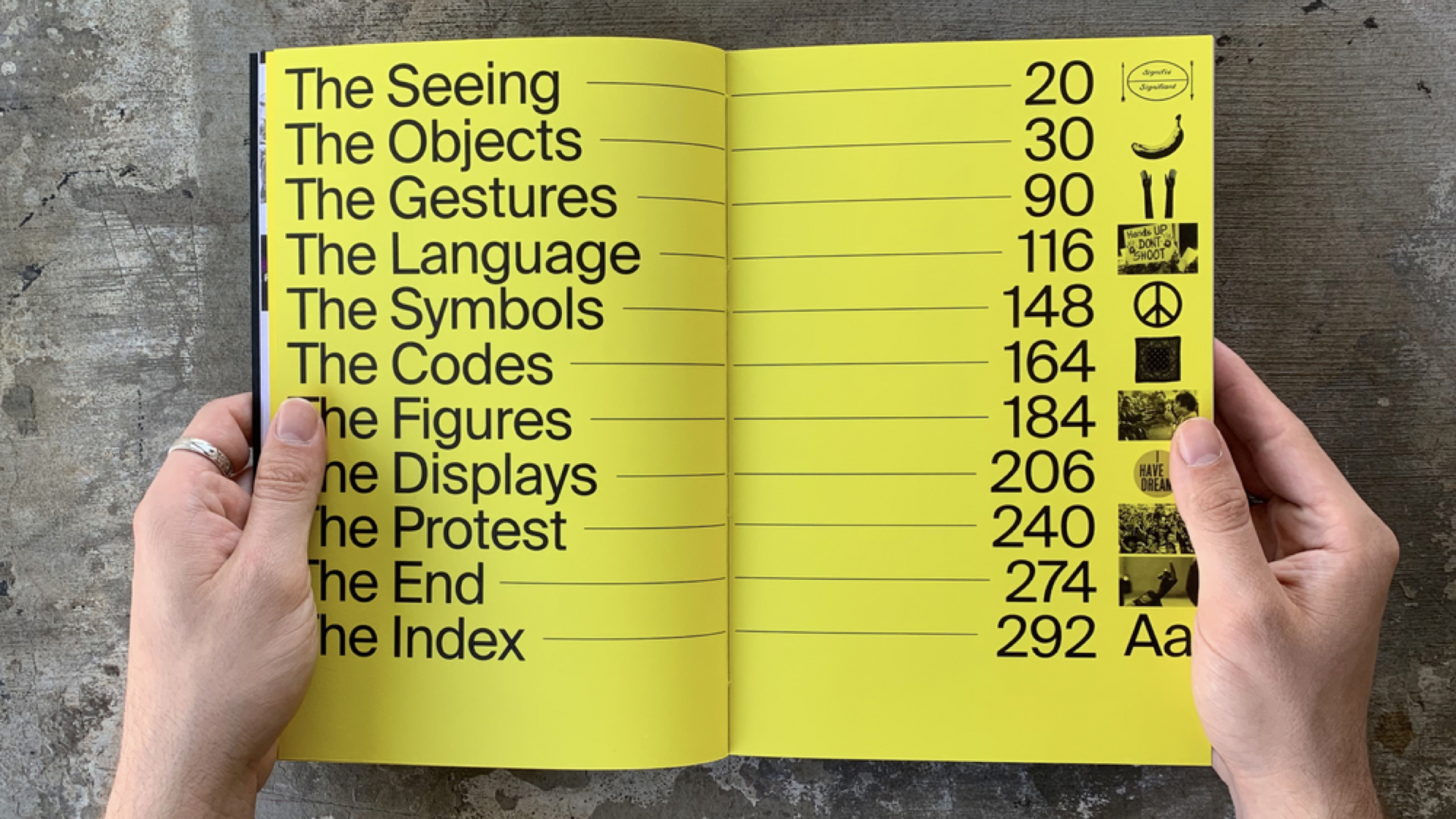 This book surveys the objects, language, symbols, and codes of resistance by breaking down the historical, regional, and modern day uses of each unit.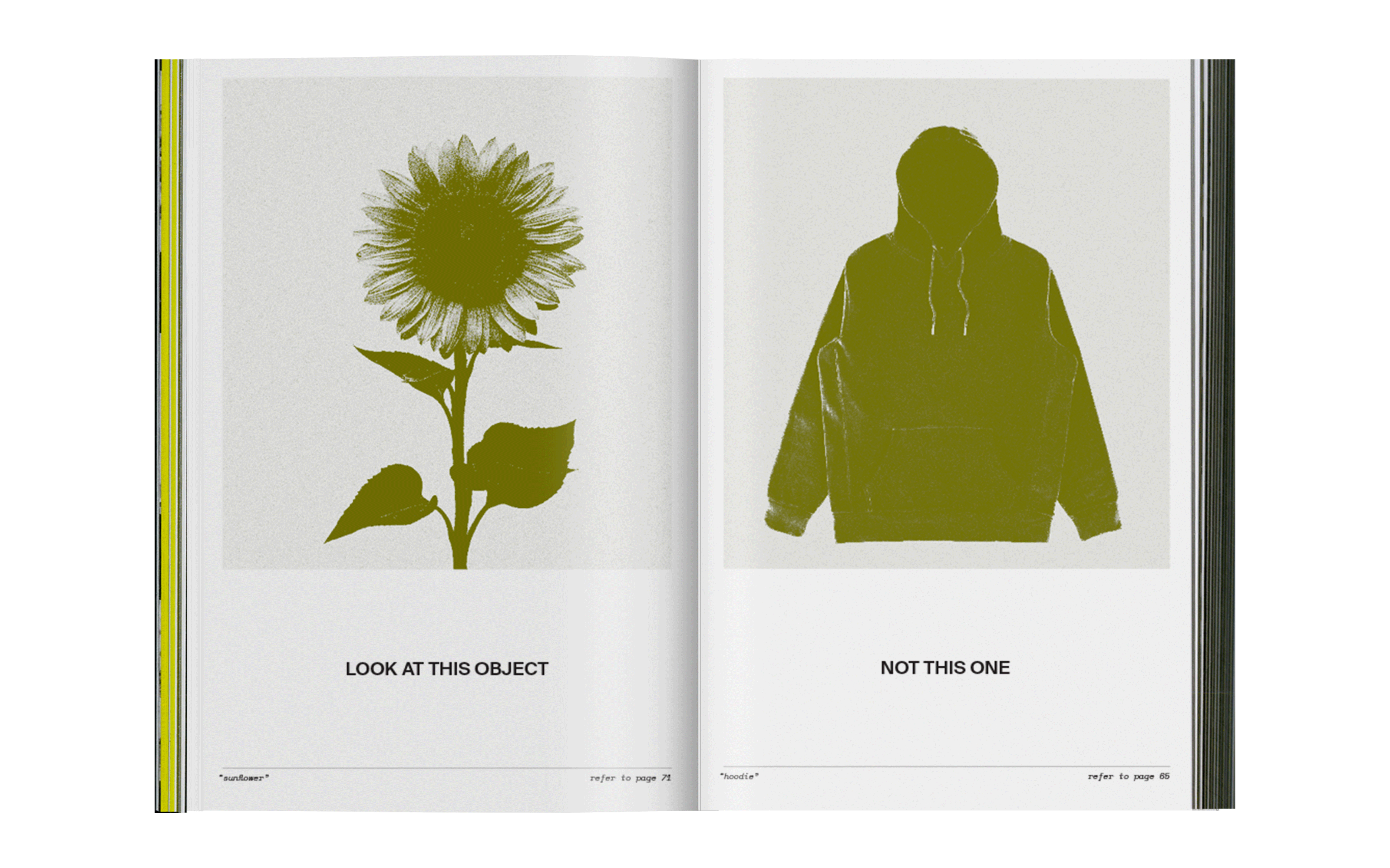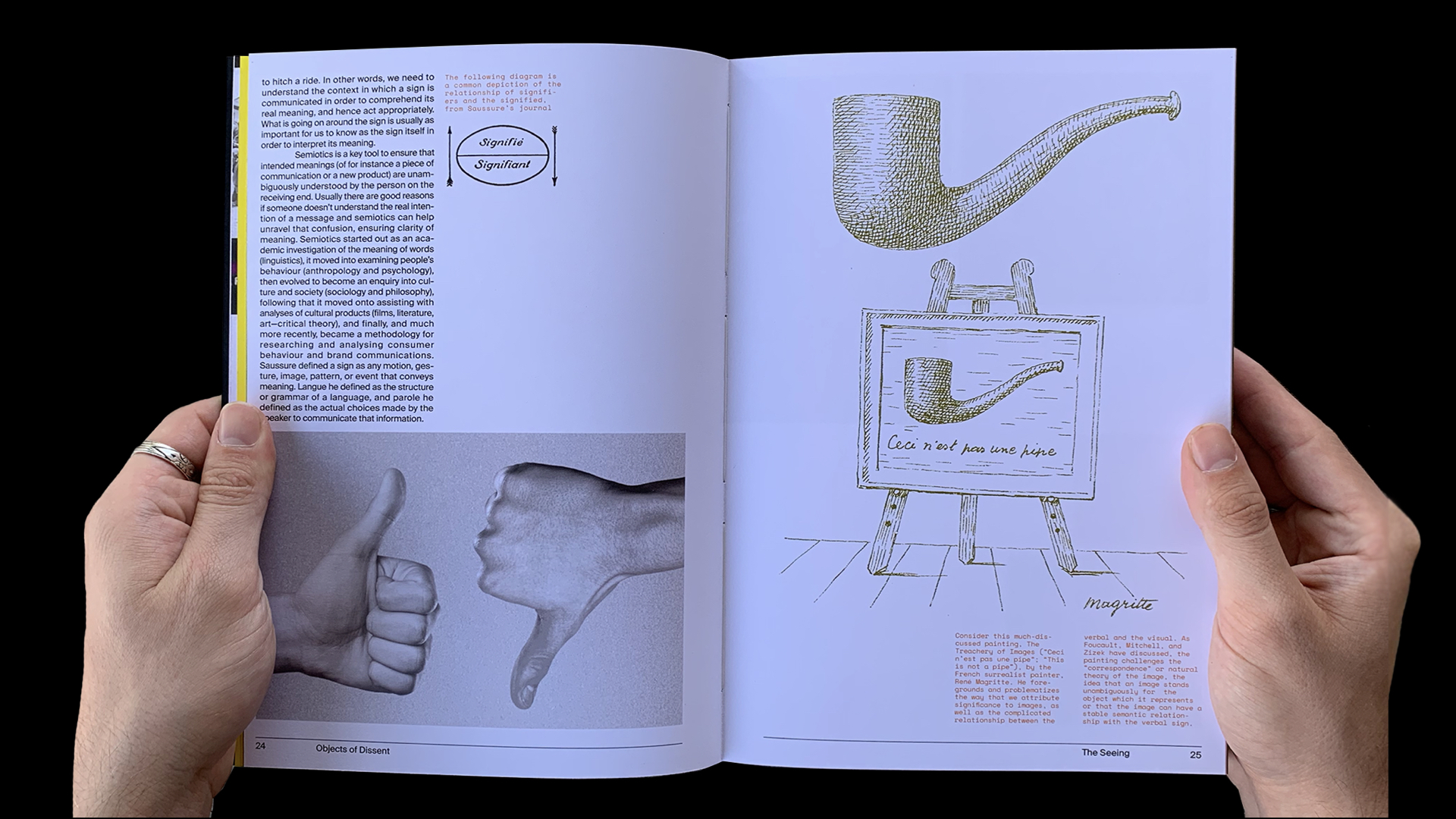 From an indexical approach of discovering the meanings of objects, to more in depth interviews with figureheads such as Angela Davis, each section explores how social, historical, and political movements are intertwined yet completely their own.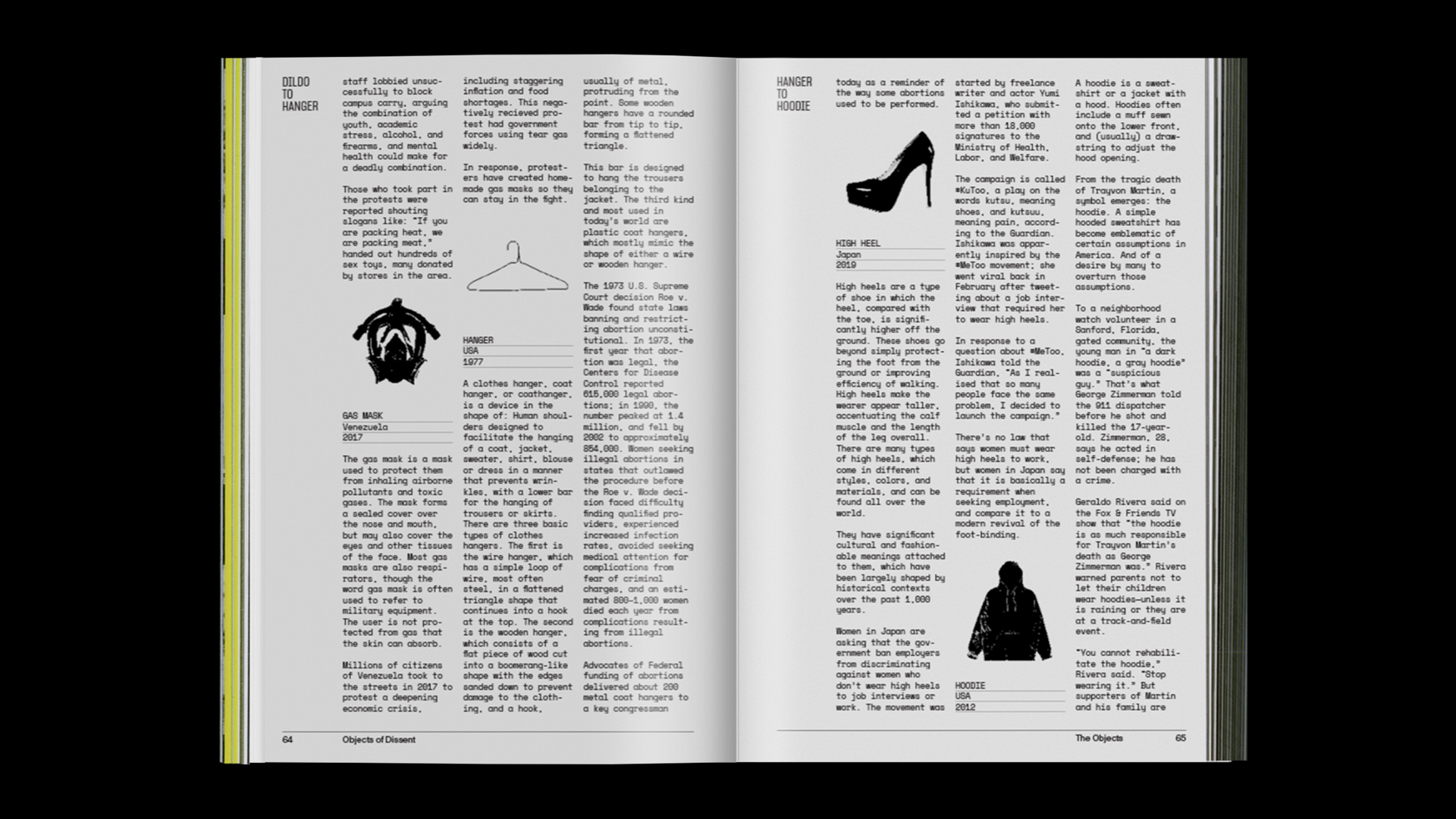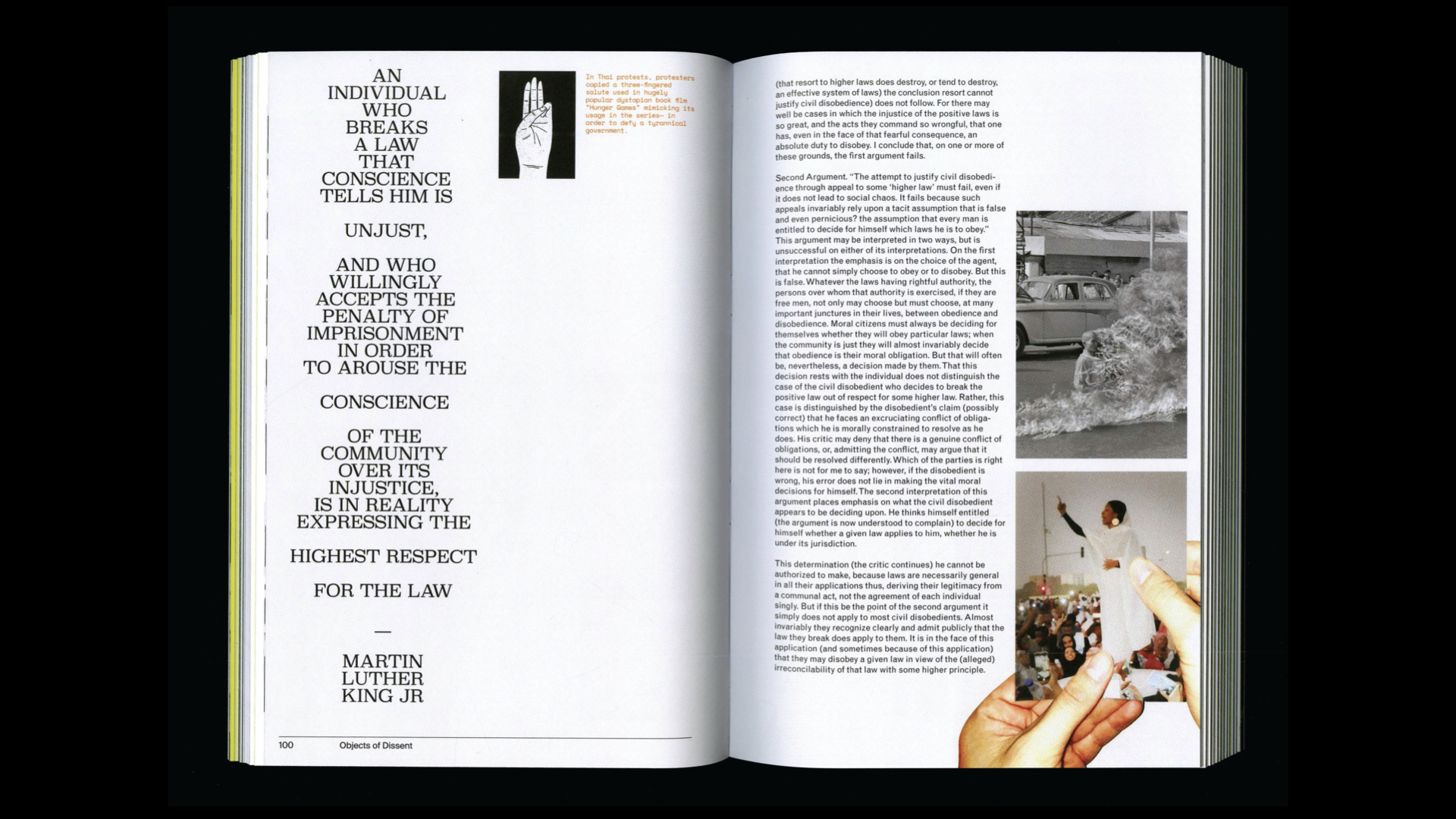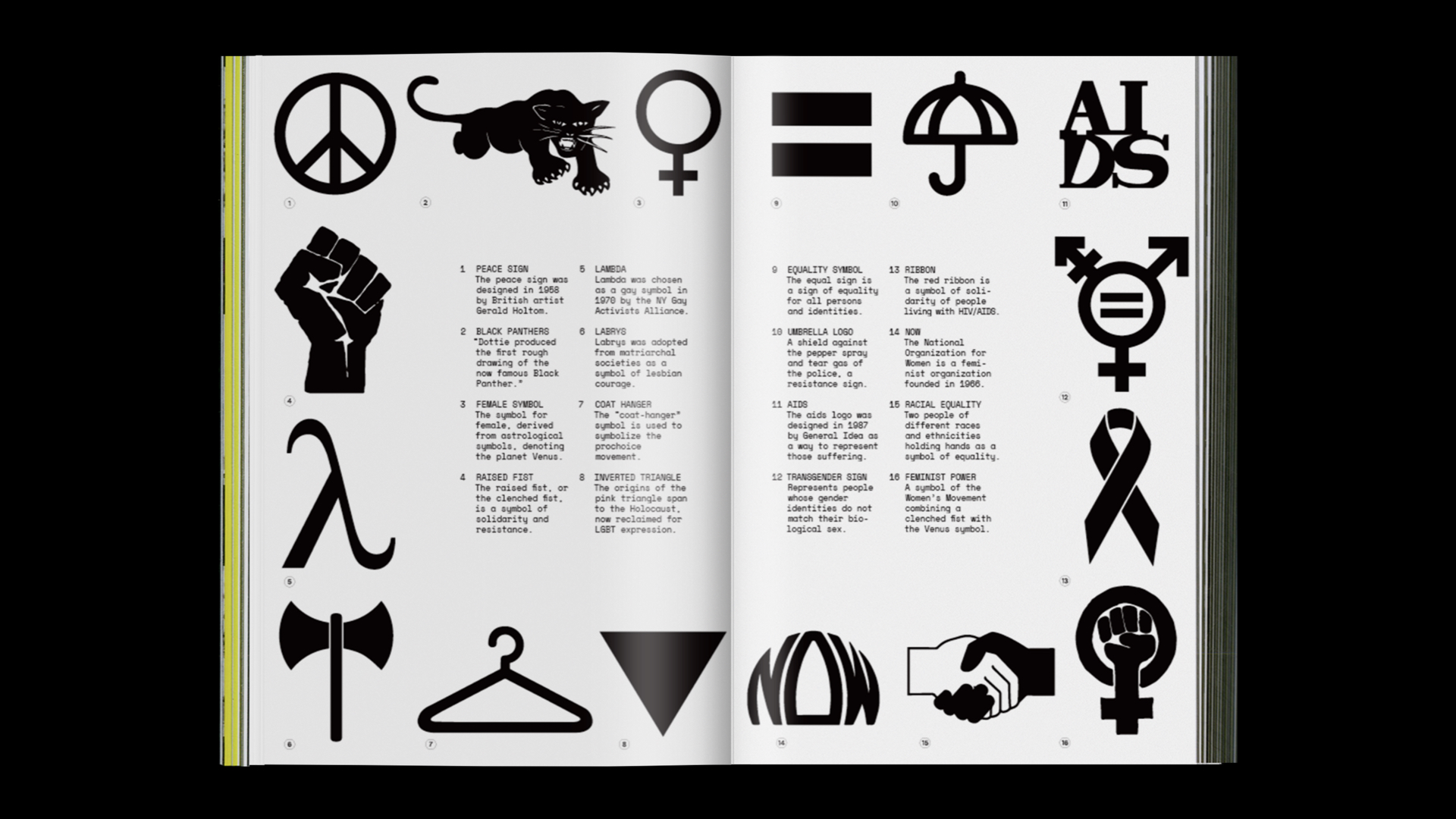 The body is inherently tied to protest. This chapter explores the bodily gestures that have been used throughout history as a means of communicating civil disobedience.
The purpose of this narrative is to reveal the intricacies of language juxtaposed with the intricacies of protest.
In addition to the sequential design of the book, a series of posters accompany this narrative by pointing out specific elements and drawing attention to images, symbols, and language.
An interactive installation is another translation of this subject. In this case, the story is told through a large scale projection that tracks your movement as you walk along it.

---
---