CONSTANT CHANGE
* Mediatecture Installation
* Event Design

Team:
* Blossom Liu
* Chris Taylor
* Danny Gray
* Ivan Cruz (Instructor)
* Maddie Ma
* Zeke Wattles
Five students and one instructor from ArtCenter College of Design, with the guidance of TRIAD Berlin, set out to create an immersive party.
The only constant is change. Only change is constant.
Constant Change was an immersive mediatecture party thrown next to Brandenburger Tor in Berlin, complete with Club-Mate and a local DJ.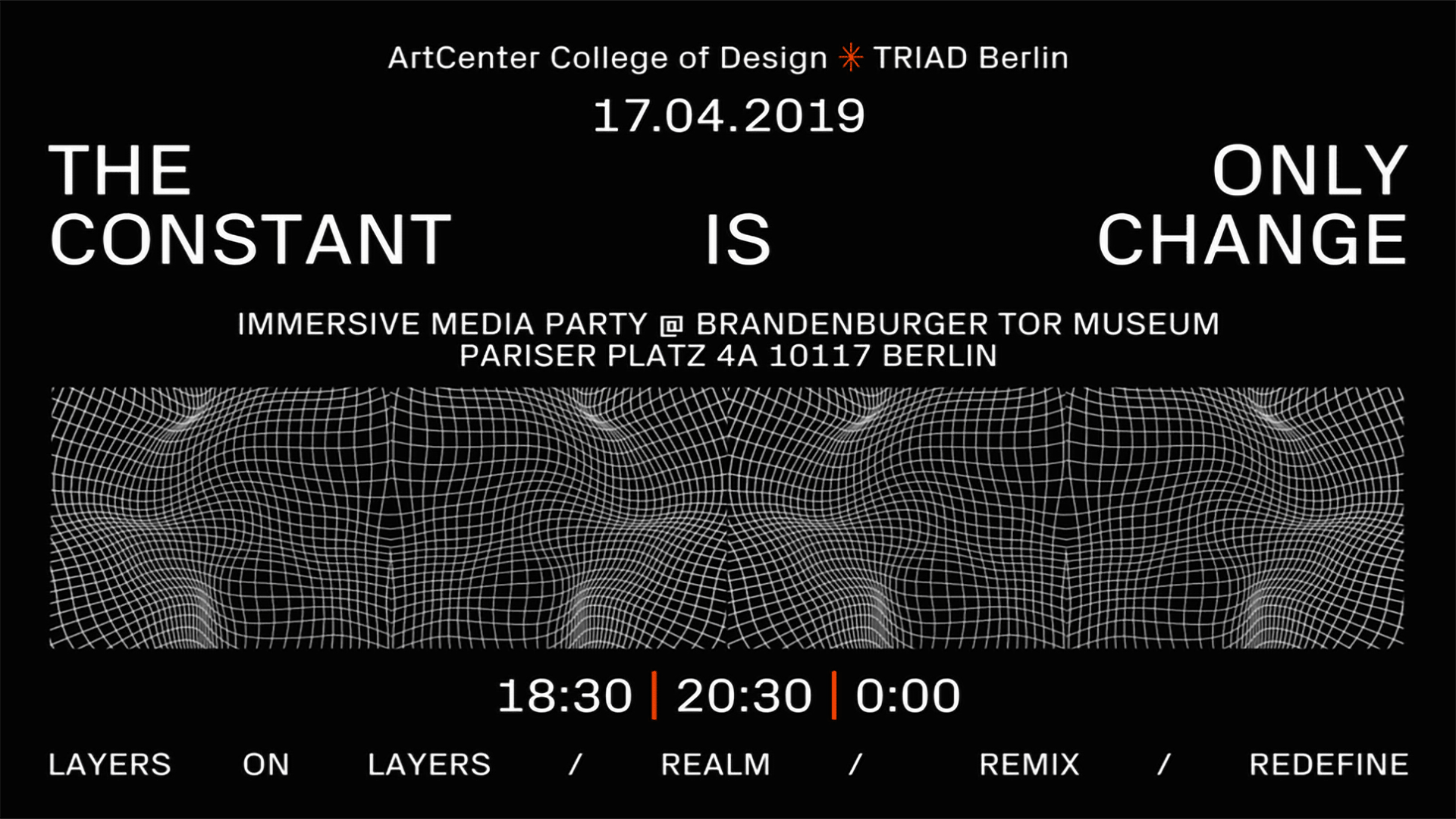 Invitations were sent to designers and studios in Berlin, as a thank you for giving us tours and lectures in the previous weeks.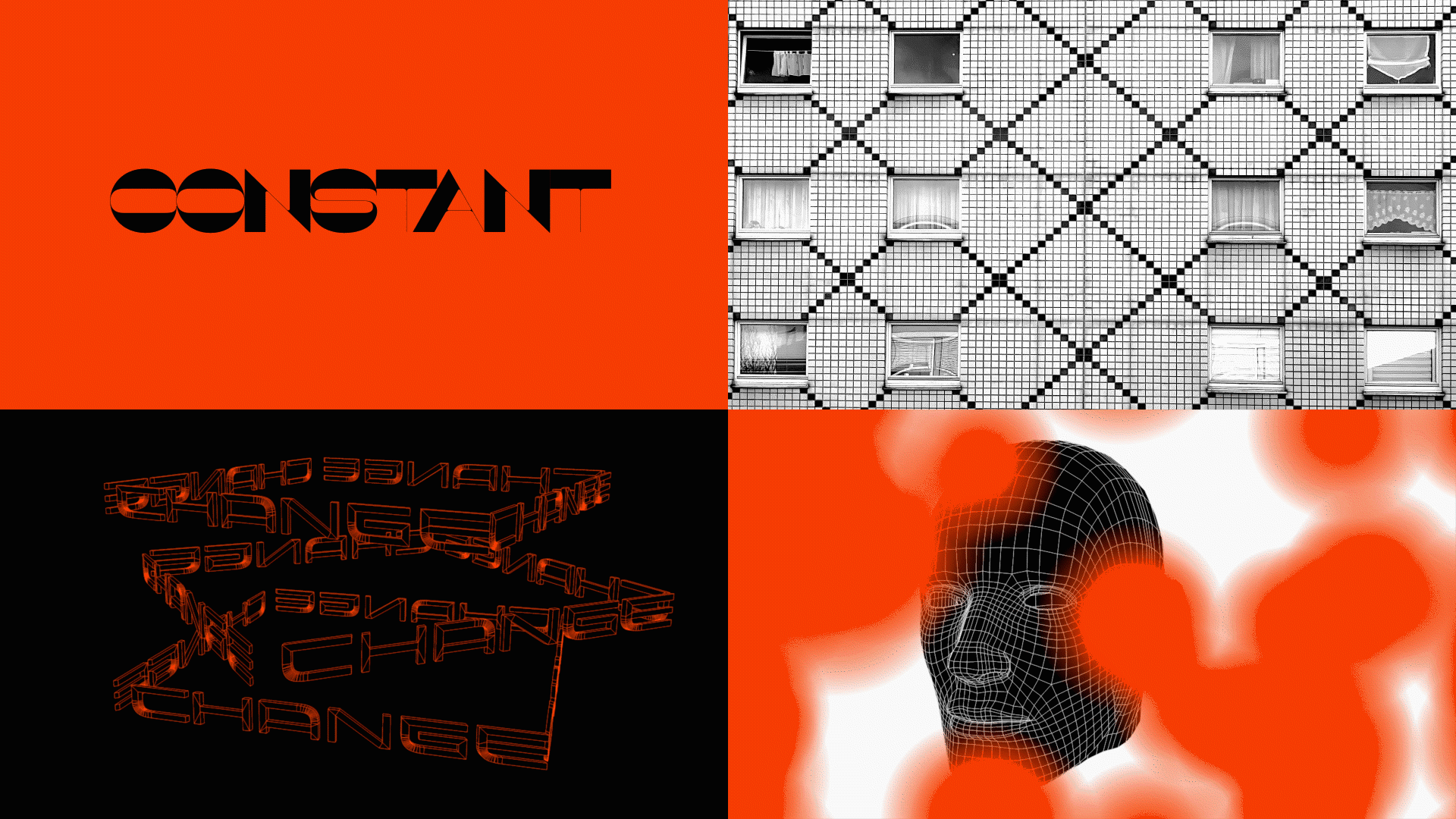 This party featured sound responsive visuals, a 3D point cloud image booth, and a live ascii video stream. This event was held for one night only.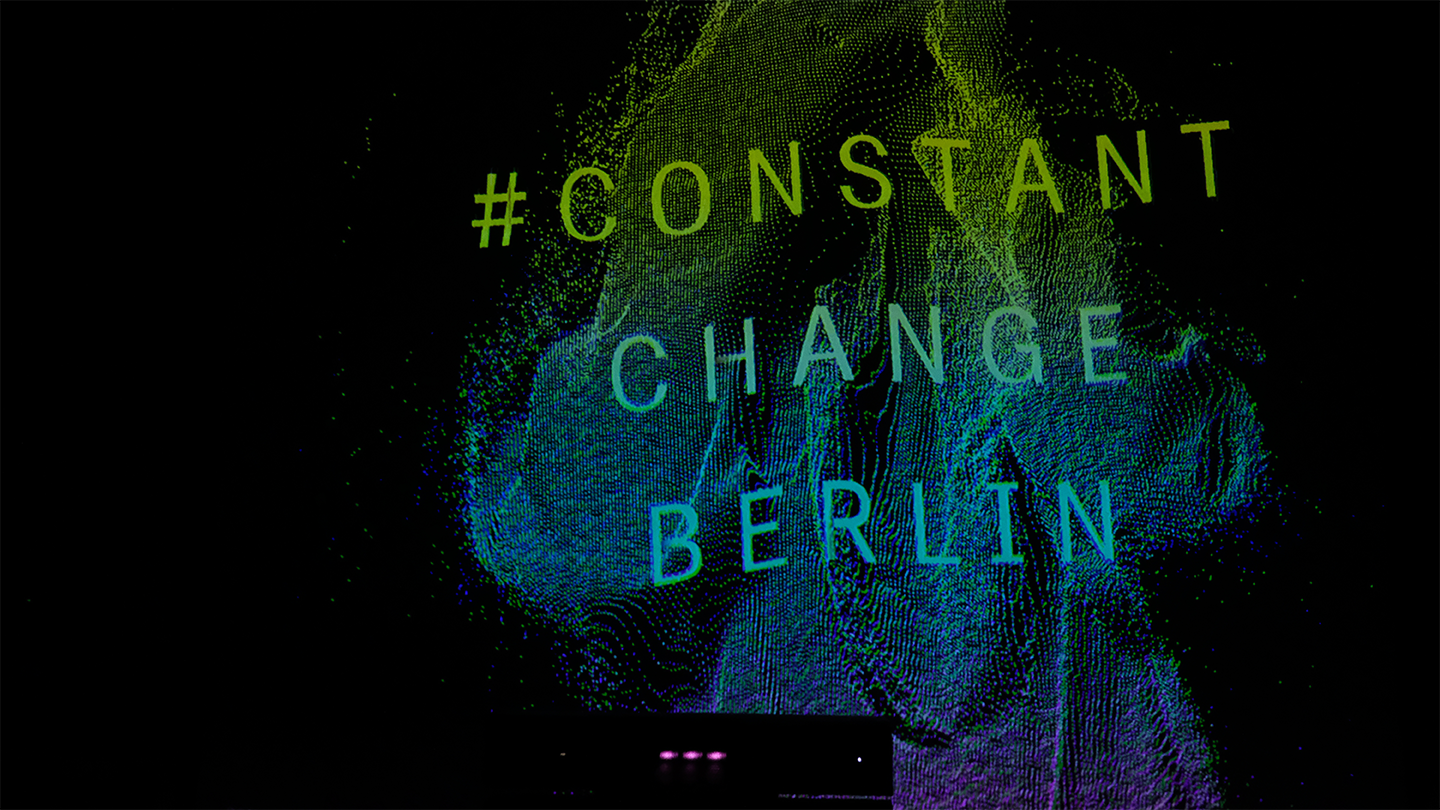 ---